Eurochild adopts its new Strategic Framework 2022-2025
The document explains how Eurochild can achieve its mission to promote the rights and well-being of children in policy and practice through advocacy, membership exchange and research
On 16 November 2022 at the Extraordinary General Assembly Eurochild members approved the new Strategic Framework 2022-2025 which describes how Eurochild works and will guide the collective work of the network until 2025. The document explains the four over-arching goals and objectives, the theory of change and unpacks how Eurochild intends to achieve impact, working together with the EU, members and children and young people themselves.
The four goals are:
Make children's rights a public policy priority in Europe
Strengthen the community of children's rights activists across Europe
Elevate the voices of children and young people, in particular those experiencing disadvantage
Consolidate the network for improved sustainability and impact
Members' inputs have been gathered through a 2021 internal survey and during the 2021 and 2022 Annual General Assemblies. Members had the opportunity to reflect and discuss how this can support and address their priorities. The Framework shows the direction of travel and will then be translated into a tangible operational plan.
Download the full Strategic Framework and discover our priorities for the next 3 years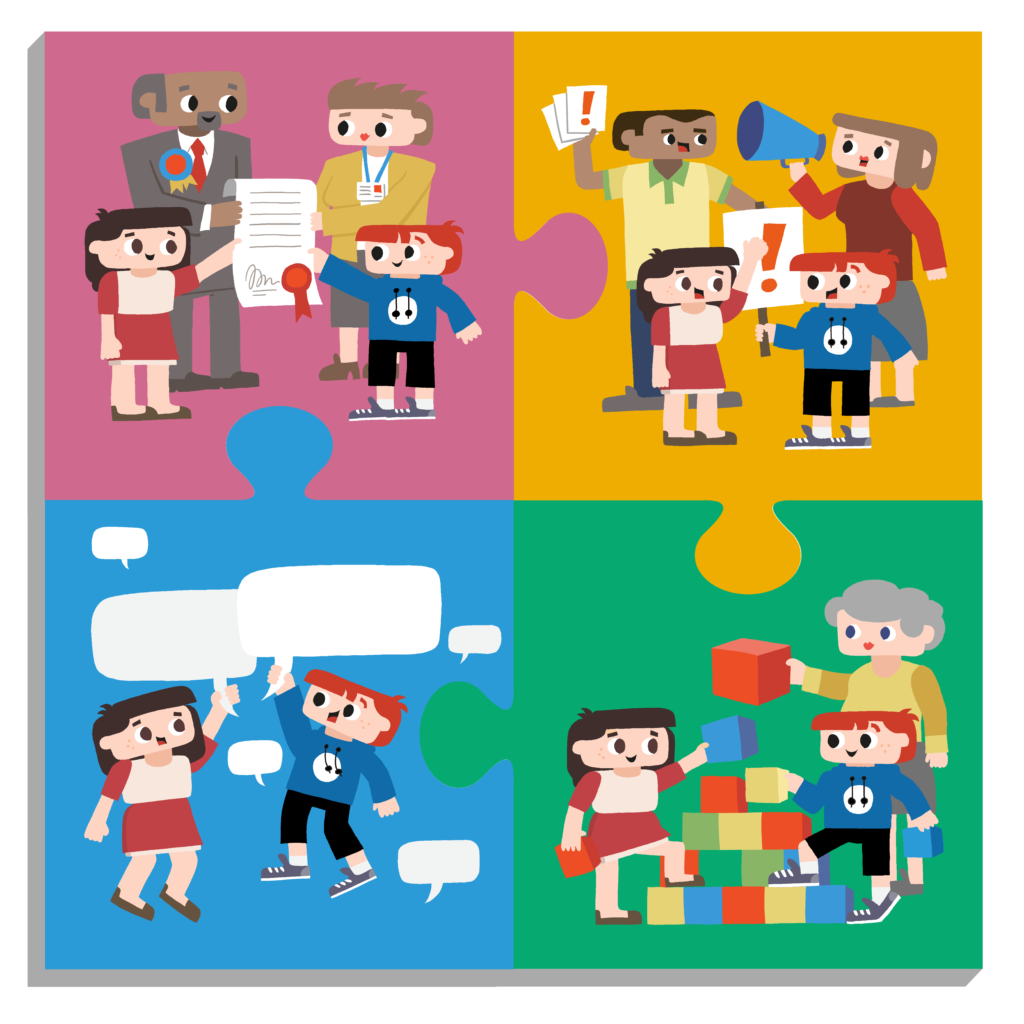 The illustrations were created by drawnalism.com