Hope and Homes new publication "Families. Not Institutions" issues a clear roadmap for global care reform
The EU is a vital catalyst to achieve urgently needed global care reform
On 25 October, Eurochild member Hope and Homes for Children (HHC) presented its new publication Families. Not Institutions to key European Union stakeholders at the HHC Brussels office.
This work distils nearly thirty years of Hope and Homes' experience in driving forward care reform, across a variety of contexts throughout the globe.
Across its two modules, Families. Not Institutions aims to build political will, define strategies and policies, and target funding that transforms care systems:
Module I – Unlocking progress through care reform
Module II – A roadmap for care reform for children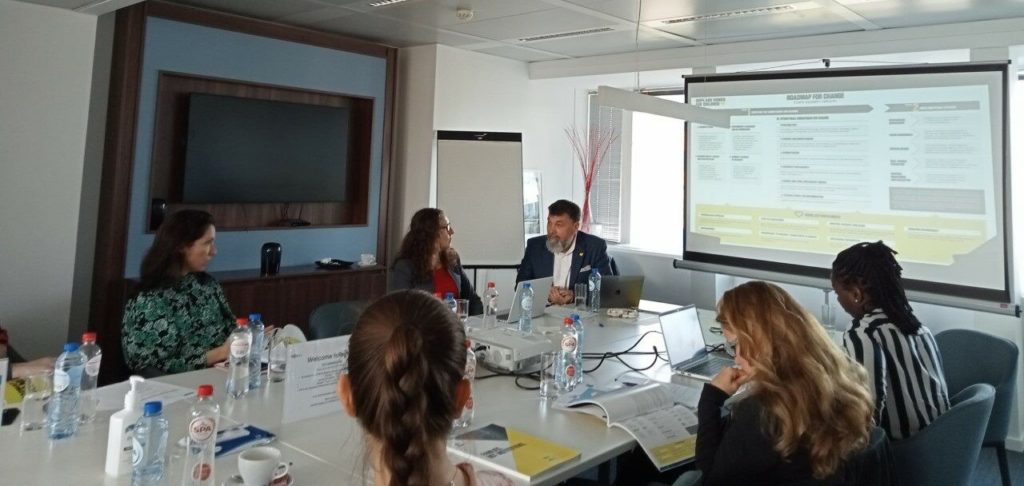 Eurochild welcomes and celebrates the leadership of Hope and Homes for Children to drive care reform internationally, and we look forward to working together to achieve the transformation needed to ensure children's right to grow up in family- and community-based care.
We also welcome that recommendations from our DataCare project to establish four interlinked indicators at the national level are included in this new landmark agenda for care reform. If implemented, these indicators can enable a transparent and common approach to data collection and monitoring of deinstitutionalisation and child care reform in Europe and beyond.
Read the full article on HHC's website here.
For further information, contact Marie Raverdeau, EU Advocacy Officer at Hope and Homes for Children.